Registered Dietitian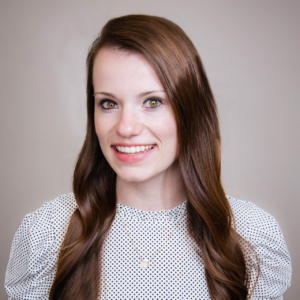 Tara Kirkpatrick, MS, RD, is a Registered Dietitian who enjoys working with people of all ages to provide medical nutrition therapy and nutrition counseling to those suffering from a wide range of eating disorders and other medical conditions.
Tara's interest in nutrition began with her own desire to learn how to fuel her body properly and has grown as she has been able to help others shift their focus towards an inclusive approach, rather than exclusive. She was initially drawn to eating disorder treatment because of the opportunity it lends to moving away from the false narrative that diet culture teaches about food and body, to providing nutrition education that allows for body acceptance and food freedom – and ultimately a more fulfilling life.
Tara is extremely passionate about eating disorder treatment because she understands that a person and their life are made up of so many facets that must be addressed for full recovery. She loves helping those she treats recognize this and learn to take care of their whole self. She believes that nutrition education, when presented properly, can arm a person with the power they need to fight off the ever-impeding diet culture. She strives to provide her patients with that knowledge to help them understand the care their bodies require, as well as feel worthy of that care. She believes, "It is so much more fun learning what role nutrients play in the body and listening to what your body tells you it wants and needs rather than telling yourself you can't have something because it is 'bad'." Tara says, "Learning to listen to our bodies is a lifelong pursuit that I love having the opportunity to help others through." She thoroughly enjoys her work as a dietitian because of the opportunities she gets to develop meaningful relationships with those she serves.
Tara grew up in Charleston, West Virginia, completing a BS in Human Nutrition and Foods at West Virginia University, and an MS in Dietetics at Marshall University. Outside of work, she enjoys art, hiking, skiing, and spending time with her dog, Reggie. She is warm, friendly, relatable, optimistic, and trustworthy, which are all traits that help her be successful in this field and towards giving her patients a better quality of life.