Online Education & Support for Emotional Eaters, Overeaters & Binge Eaters
Why Circle of HOPE?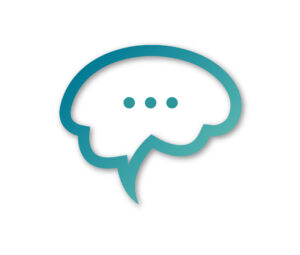 In 2014, Dr. Julie T. Anné  and Dr. Ashley Southard set out to change the world.  Well, maybe it's more accurate to say that they set out to change the manner in which people struggling with chronic overeating, emotional eating, binge eating behavior and associated issues with weight, were treated.
As seasoned eating disorder specialists, Dr. Julie and Dr. Ashley knew that compulsive overeating had very little to do with food. And just about everything to do with deeper underlying processes that affected your relationship with your emotions, your relationship with your Body, and your relationship with your Self.
After having had the privilege of helping literally hundreds of individuals FULLY heal their dysfunctional relationship with food through participation in TheHealthyWeighOut, innovative emotional & binge eating workshops they co-founded, they KNEW they needed to bring their original approach to true emotional eating resolution to people outside of their Scottsdale, Arizona treatment center.
And the rest is history.
International podcasts, a YouTube channel, a Mayo Clinic School of Medicine Faculty appointment, media spots and growing status as international emotional eating experts all led to Dr. Julie & Dr. Ashley receiving an outpouring of global requests asking to make their groundbreaking healing work available to people around the world.
The result?
A cutting edge, international educational platform…  Inside the Mind of an Emotional Eater was born!

Meet Dr. Julie & Dr. Ashley, Renowned Emotional Eating Specialists
With 44 years of combined emotional eating and eating disorder experience, Dr. Julie and Dr. Ashley LOVE helping people to discover the TRUE hidden pieces beneath their compulsive drive for food.  We know your desire to overeat is not simply about food!  We'll help you connect-the-dots and understand how your relationship with your emotions has everything to do with your relationship with food. We'll help you build healthy, effective skills to respond in a loving effective manner to your feelings and needs. And, we'll help you value and accept your Self and your Body along the way!
Our Educational Topics are about the REAL "Hidden Pieces" that Drive Emotional Eating & Binge Eating
Dr. Julie & Dr. Ashley credit their professional success and international following to their unique approach which helps you to "connect-the-dots" between your oftentimes frustrating and CONFUSING eating behavior (we know you really DO want to eat "normally!"), and underlying "hidden pieces"that are frequently related to emotional, interpersonal, and/or trauma issues that are unconsciously being "managed" through your relationship with food.
Through awareness, education, and support it IS possible to develop a healthy relationship with FOOD! But first, it's necessary to understand the "hidden pieces" that can give rise to your compulsion to overeat.
If Emotional Eating  is not abut the Food, What is it about?
When we do not have the healthy, effective psychological skills to respond to our emotions, our relationships, our needs and/or the world around us AND we have been introduced early in life to using food as a means to comfort your Self, avoid conflict, distract from painful feelings or events, or to emotionally cope, it is understandable why it is SO hard to change your compulsive eating behavior.
That is why it is imperative to work on "The Deeper Issues" as a necessary foundation that will successfully allow you to TRULY change your overeating behavior – for Life.
Through the Circle of HOPE, we have the opportunity to provide imperative education on an abundance of underlying issues and skills that are necessary to help you change your relationship with food.
Here's a brief sample of the many topics Dr. Julie & Dr. Ashley tackle in their Educational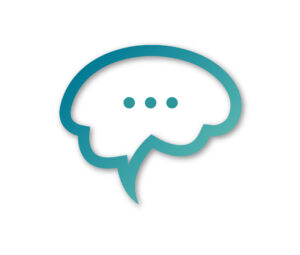 VideoCast, "The Deeper Work:"
Vulnerability – We all want closeness, and we all fear closeness! Especially, if you have been wounded by people in your past.  We'll discuss how approaching Life in an emotionally guarded manner can lead to feeling alone, misunderstood, not cared for, not loved (or lovable), or resentful toward others… making food a "safe" and reliable best friend.
Living Life in a Passive vs. Empowered Manner – Do you speak up for your Self,  let others know your needs, or express hurt feelings when they occur in interpersonal relationships?  Many times, when you do not express your true feelings, it makes you feel a lack of control in your life or a lack of value within your Self.  This can lead to feelings of hurt, frustration, resentment, or the desire to retreat from others…  leading to the use of food as a means to comfort your Self, cope, or "stuff" hurt or painful feelings.
Fear of Feeling – Did you grow up in a family where it was not "safe" to express your feelings?  Were you ridiculed for sharing delicate parts of your Self?  Or, was there SO much anger, physical violence or emotional rejection in your home environment, that you learned how to thwart your feelings as a means to survive…  making you an Adult who is completely disconnected from your Self, and your Emotions?
If this is true, you likely have ABSOLUTELY no idea WHY you are overeating, or you might feel frustrated when you are asked, "What are you feeling when you reach for food?"
Fear of Intimacy – Many times, past traumatic experiences in childhood make it overwhelming or scary (at best) to fathom getting close to others in adulthood.  Yet, as human beings, we are literally neurologically "hard-wired" to yearn for and NEED intimacy and connection with people.  This underlying push-pull can unconsciously drive you toward food, as a "safe" replacement that provides emotional and physical comfort or the experience of feeling emotionally and physically"satisfied," albeit through the misguided use of food.
Shame – Typically, people who struggle with emotional overeating feel an abundance of shame; shame for their behaviors, shame for their Body or weight, shame for their Self.  This can be misunderstood as related solely to food-related behaviors, when oftentimes the experience of shame is related to earlier, underlying feelings about your value or your Self, which were created long before your eating behavior became problematic.  In a gentle, empathic and compassionate manner, we will explore this topic over many emotionally safe and SUPPORTIVE "educational VideoCasts."
Intuitive Eating, Intuitive Eating, Intuitive Eating (Did we say, "Intuitive Eating?").  You may have heard that the ONLY way to stop yo-yo dieting is to learn intuitive eating skills.  Yet, it is REALLY hard to do without a lot of education and support!  That's why our super-compassionate, emotional eating dietitian, Amy Reynolds, RD will be providing an abundance of education to help you gradually let go of dieting and to adopt an emotionally healthy approach to food – that will last a lifetime!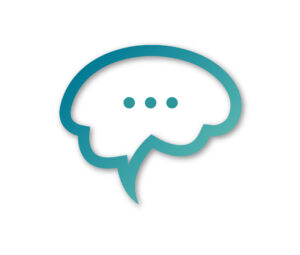 Still unsure of the value you'll receive?  
Here's a sneak peak at some of the WEEKLY educational VideoCasts and brief video "Nudges of Encouragement" our members receive throughout each week!
Here's a peek at our first Q & A VideoCast where our Members are invited to submit questions related to Emotional Eating, Binge Eating, relationships, families, weight, etc!  We LOVE these Q & A VideoCasts:)
Short on time?  Here's the breakdown of topics for your convenience:  
Start time: 1 – 1:36                     A quick peek into our warm Members' community:) – Intro
Start time: 1:51 – 16:33              What does FULL Recovery look like?
Start time: 16:34 – 30:16           How do you deal with NARCISSISTIC PARENTS?!?
Start time: 30:19 – 33:06          Dr. Julie spontaneously showing her heart (again!) 🙂
Start time: 33:07 – 42:07          What are some ways to cope with extreme emotions, like panic attacks?
Start time: 42:08 – 49:22 )       When does your fear not take over anymore?
Every Monday, Dr. Julie gives our Circle of HOPE members a gentle Dr. Julie "Nudge of Encouragement" which parallels the education provided in the previous weeks' VideoCasts.  Personal sharing oftentimes takes place as Dr. Julie uses herSelf and her personal growth process as a means to reduce shame and help members understand the concepts that are being discussed.
Dr. Ashley LOVES to educate our Circle of HOPE members by providing concrete, hands-on changes that will help you take the next step in your behavioral change process.  She's a master at videos!  This "Recovery Hacks" series is a special treat for our Circle of HOPE members.
To watch all of the Videos from our FIRST MONTH, check out our YouTube Channel: Circle of HOPE Playlist. 

Thank you for Trusting us with your Heart & HOPE <3
We KNOW how difficult it can be to TRUST and to HOPE, once again, that someone will introduce you to something that will help you to change  behavior that oftentimes makes you feel shameful, out of control, "weak," like "something's wrong with me," or hopeless.
Every time a new member steps into our "Circle," we celebrate a dual event.  You trusting us.  And us having the surreal opportunity to reach yet another person with knowledge that we know will open your eyes and help change your behavior, from the inside-out.
Thank you for trusting us with your vulnerable Self.  We look forward to gently guiding you into life-enhancing change.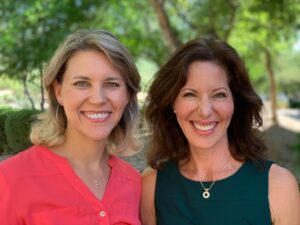 Your Co-Hosts… In heart & health,
Drs. Julie & Ashley!
* Note: If you are joining on your iPhone, be sure to sign-up using your internet browser and NOT the Mighty Networks app (the hosting platform). If you join through the iOS app, you will be charged a lot more. Once you become a member, then we encourage you to download the Mighty Networks app and access our Community easily through there. This is not an issue for Android app users.
** Note: All activity within Inside the Mind of an Emotional Eater (IMEE) is strictly EDUCATIONAL in nature and does not constitute entering into a therapeutic relationship with Dr. Julie, Dr. Ashley or any other professional associated with IMEE. IMEE is not a replacement for psychotherapy, when needed.
*** Note: IMEE is a division that operates within The Healthy Weigh Out, LLC
**** Note: By becoming a member of our Circle of HOPE, you understand and agree to our Terms & Conditions of Use.