"I have a love-hate relationship with food. One minute food helps me feel better, the next minute it makes me feel weak and ashamed."
"Why can't I control my eating? What's wrong with me?"
"I think I'm addicted to food."
If you can relate to any of these sentiments, chances are you are in an unhealthy relationship with food that can feel like a never-ending battle. Fortunately, it's a battle we understand and can help you to find your way out!
"Food doesn't play a pivotal role in my life any longer…I don't want to think where I would be now had I not found this remarkable group of people." ~ Adult female treated for Binge Eating Disorder
Binge Eating Disorder: A Most-Common Struggle
Binge Eating Disorder is the most common eating disorder in America today. Surpassing anorexia and bulimia combined, binge eating disorder afflicts relatively equal numbers of both men and women.
Binge eating disorder is characterized by consuming a very large amount of food in a relatively short period of time, oftentimes eating so fast that you may not be aware of what you are eating or how it tastes. If you are affected by binge eating disorder, you may find that you eat even when you are not hungry and to the point of feeling uncomfortably full. While bingeing, you may feel out of control or unable to stop eating, even though you may want to. After the binge, you may feel ashamed and guilty, thinking that "next time" you will be "able to resist" the urge to overeat.
As eating disorder specialists with more than 26 years of experience helping people develop a healthy relationship with food, body & weight, we know that overeating isn't due to a "lack of willpower." We understand that to successfully change compulsive overeating or binge eating behavior, it is imperative to identify the many reasons why food has become so irresistible, and then to learn emotional and behavioral skills that will help you get through life, without the compulsive need to excessively turn to food.
Hopeful Treatment for Binge Eating Disorder!
At A New Beginning, we developed TheHeathyWeighOut ~ a one-of-a-kind program created specifically for emotional and binge eaters. This program has been amazingly successful and we are very proud of the role we are playing in getting the message out that, "Dieting is not the solution to issues with weight, it is actually the problem." At A New Beginning / TheHealthyWeighOut, we are forging a necessary, innovative path in offering chronic dieters and emotional eaters a healthier "weigh" out of chronic struggles with weight and obesity.

With a comprehensive focus on the Emotional, Nutritional, and Physical movement components of change, clients learn how to achieve, and sustain, freedom from their disordered relationship with food, body, & weight – for life.
TheHealthyWeighOut offers a variety of services to help people finally conquer overeating and associated weight issues once and for all.
Our most popular service is the "Jump Start" level of our 6-Week Emotional and Binge Eating Program, where participants are introduced to the Emotional, Nutritional, and Physical movement fundamentals necessary for changing their relationship with food, body, and weight. Three small group retreats coupled with one-on-one weekly services provide the structure needed for sustainable change to begin.
For people wanting a smaller time commitment, the "Gentle Start" level of our 6-week Program includes the three small group retreats without the weekly one-on-one services. This is the perfect introduction to the key concepts of our programming.
If you are looking for a more personalized and concentrated program, our 4-Week "Premier Start" Emotional and Binge Eating Program may be the perfect fit! Utilizing all of the same curriculum from the 6-week Program, all services in this level are delivered in a one-on-one format (no small groups) over the course of 4 consecutive weeks, giving you more flexibility to schedule your treatment sessions on days and times that work best for you.
For people wanting a customized treatment approach, we also offer à la carte individual services with our clinical therapists, registered dietitian, and personal trainers, all of whom specialize in the treatment of binge eating disorder and related weight issues. These services include, but are not limited to:

Physical Strength and Movement Assessment
Individual, Couple, and/or Family Therapy
Adult, Adolescents & Child Services
"It's never too late – I am 57 years old and have battled emotional eating all my life. TheHealthyWeighOut program is truly life changing. Don't hesitate a minute. It has been the BEST thing I have ever done for myself." ~ 57-year old female treated for Binge Eating Disorder
End Binge Eating Disorder Today!
If you are ready to end your binge & emotional eating once and for all, we'd like to help. We offer a free no-pressure informational assessment for anyone interested in joining TheHealthyWeighOut program. We hope to see you soon! 480-941-4247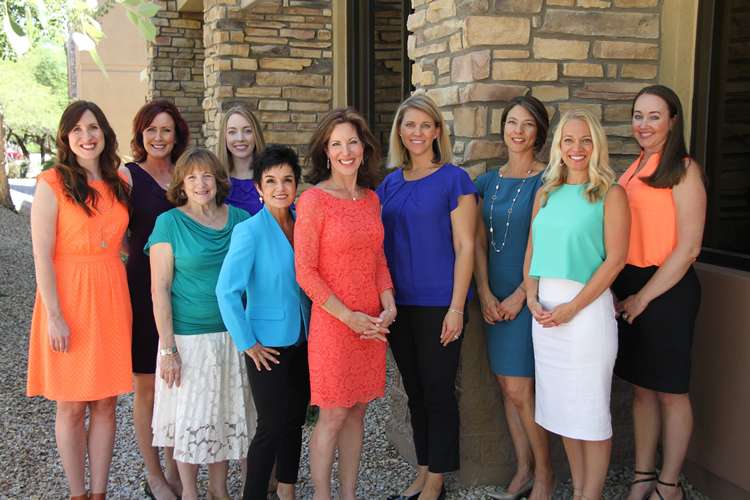 SaveSave