TheHealthyWeighOut: Exclusive Services for Alumni
"But, what happens after I complete all of the workshops?"
At TheHealthyWeighOut, we know that change doesn't just happen overnight. It can take many months, even years, for new ways of thinking, feeling, and behaving to truly integrate into a new lifestyle that leaves you feeling in control, happy, and confident. We also know that "community is key" to feeling supported and to continuing your growth and overall success.
That's why we offer several
services exclusively for our alum
who have attended all 3
workshops
:
1. Emotional Eating & Interpersonal Process Therapy Group
Because so many of our workshop participants find the group support aspect of their treatment process to be SO powerful, TheHealthyWeighOut offers a weekly therapeutic support group, to help you stay connected with like-minded and like-bodied individuals who "get it" and are also dedicated to continuing their transformational process!
Facilitated by A New Beginning's Founder and Clinical Director, Dr. Julie T. Anné, this powerful group brings participants to a deeper level of connection within their self – and with others – as participants move to incorporate learned skills and behaviors into daily relational life. An abundance of support and continued growth is poignantly found in these working aftercare groups.
Workshop participants are welcome to join this group (at an additional cost) at any time upon completion of all three workshops. Currently, the group meets every Tuesday from 5:30-7:00pm.
2. Private Facebook Group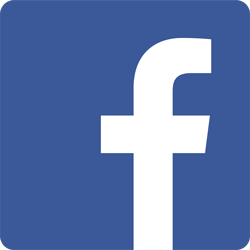 Upon completion of all three workshops, alum are invited to join our private Facebook group, where you receive daily inspiration and education. Drawing from our workshop curriculum and related therapeutic principles, this group helps keep the workshop material "front and center" in your mind so that you are better equipped to break out of old eating habits. This group is also a wonderful place to "meet" other like-minded, like-bodied alum who know what it's like to experience a lifelong battle with food and weight. As a private group, none of your Facebook "friends" can see that you are enrolled or participating in this group.
3. Repeat Workshops
Old habits die hard, which is why we encourage workshop participants to come back for a "refresher" whenever they want. With the option to repeat one, two, or all three workshops, you can customize which material you would like to review. As a token of "thanks" to our dear alum, we proudly offer a 10% repeater's discount to anyone who has already completed all three workshops and would like to come back for seconds.
4. À La Carte Services
And don't forget, you can always participate in our À La Carte Emotional and Nutritional Services at any time ~ you do not have to complete any of the workshops before beginning your individualized and customized one-on-one support from our expert team of emotional and binge eating specialists.
5. Our GROWING Community; Outings, Reunions, & More!
At TheHealthyWeighOut, we are on a mission to spread the message that "Diets Don't Work!" Instead, we want people to understand that emotions play a role in overeating behaviors, and that lovingly supporting yourself is far more effective in bringing about change than shaming yourself ever will be. As our message catches on, we are creating a vibrant, supportive and loving community of like-minded, like-bodied individuals who are finding that they need not remain alone in either their struggles, or their triumphs! We adore this TheHealthyWeighOut community and we continue to foster a beautiful sense of community for our current and former participants.
Here's a moving video of our First Annual HWO Alumni Reunion in 2018 🙂
SaveSave
SaveSave
SaveSave