Young Adult Eating Disorder Group Therapy
While individual therapy can be life-changing (and life saving!), it doesn't give us the chance to connect with other people who are going through, and feeling, so many of the same things we are. We miss the chance to give and receive support from others who understand us, who nod their heads up and down when we talk, and who know and "get" us and what we are going through deep in their hearts.
As Brené Brown said, "Empathy is the enemy of shame." It is transformational and deeply healing to share our stories and our struggles with others, and to receive understanding, validation, support, and to know we are not alone.
In this eating disorder process group, we practice sharing with others, building trust, and creating emotional intimacy in relationships. We learn and practice how to give and receive non-judgmental emotional support. We work on accepting and loving ourselves and practicing good self-care. These are all vital skills to build a healthy life in recovery.
This group is focused on the needs of the young adult life stage. This is the time period from ages 18-30 when we are working on building our own lives, becoming independent from parents, dating or in relationships, and maybe attending college or starting a career. This life stage has a very special place in this group facilitator's heart; Taana Abbitt, LMSW can't wait for you to experience all that this group has to offer!
This group is open to both women and men, aged 18+ years, who are currently in treatment for an eating disorder. Taana offers a free 30-minute assessment to answer questions and ensure that the group will be a mutually good fit. Consistent, weekly attendance is requested.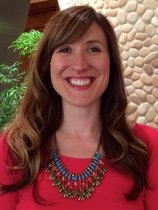 Day: Wednesdays
Time: 7:00pm – 8:30pm
Cost: $60 per group session
Facilitator: Taana Abbitt, LMSW