Our Signature Approach to FULL Recovery from Emotional & Binge Eating

Dr. Julie & Dr. Ashley credit their professional success and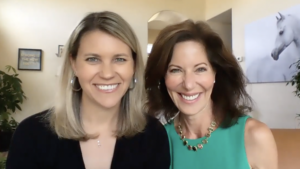 international following to their unique approach that effectively helps you "connect-the-dots" between your oftentimes frustrating and CONFUSING eating behavior, and the underlying "hidden pieces" that are related to your emotional, relational, and/or psychological issues that are unconsciously being "managed" through your relationship with food.
This is what we strive to give you in our Emotional and Binge Eating program, TheHealthyWeighOut.
Through awareness, education, and encouragement, it IS possible to develop a healthy relationship with food! But first, it's necessary to understand the deeper layers of the not-so-obvious psychological and emotional roots that can give rise to your seemingly unrelated compulsion to overeat.
A Life-Changing Approach that Ends Binge Eating!
Each unfolding layer of our psychological and nutritional approach to the treatment of emotional and binge eating is instrumental to building a healthy relationship with food, body and Self.
Join us and we'll help you develop a healthy relationship with your body, your emotions and your Self ~ from the inside-out!
Themes that we have found to be the foundation of helping you end binge eating for Life consist of the following:
Heal Old Diet Trauma & Embrace a No-Diet Approach
Be Compassionate & Curious with Your Emotional Self
Get Comfortable with Being Vulnerable
Heal Your Dysfunctional Roots: The Gift of Re-Parenting
Live From Your Real Self
Lonely No More: Allow Emotional Intimacy with Others
 Feed Your Soul – Often
How to work with us (hint: It's easy!)
We are proud to offer a full array of cutting-edge in-person and virtual services designed to support you in creating Full Recovery from Emotional and Binge Eating.
Our SUPPORTIVE, Educational Global Online Community, Circle of HOPE:
Sign up online at: thehealthyweighoutcircleofhope.mn.co

Click "Choose Plan" to sign up

Select the monthly membership for $29.99/month

Upon joining, you will have immediate access to the educational materials

Navigate to the "Welcome" section in Discovery for a series of documents explaining how the community works and where to access all of our educational videos!
Watch this short video to see how easy it is to sign up 🙂
---
NEW!  Full Recovery from Emotional and Binge Eating Video Programs
If you are ready to START diving into our easy-to-follow, INNOVATIVE video programs, follow the button below to visit our growing library of NEW educational web-based programs!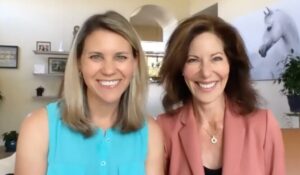 ---
Recovery Consultations: In-person & Virtual 
Ready to meet with Dr. Julie or Dr. Ashley one-on-one to develop YOUR personal Recovery Roadmap?  It's easy, and INFORMATIVE!
In-person consultations take place in Scottsdale, AZ at our treatment center, A New Beginning. People fly in from all over the world for these consultations; you do not need to be a resident of Arizona to meet with us in-person.
Virtual Consultations are conducted over the computer through our HIPAA-compliant telehealth platform. Due to state-specific licensure regulations, virtual consultations are available to people living in the following states:
Alabama, Arizona, Arkansas, Colorado, Delaware, District of Columbia (Washington D.C.), Georgia, Idaho, Illinois, Indiana, Kansas, Kentucky, Maine, Maryland, Minnesota, Missouri, Nebraska, Nevada, New Hampshire, New Jersey, North Carolina, Ohio, Oklahoma, Pennsylvania, Tennessee, Texas, Utah, Virginia, Washington, West Virginia, Wisconsin
At this time, we are unfortunately unable to offer virtual consultations to anyone outside of the United States unless they travel to beautiful Scottsdale, Arizona.
Cost: Our PERSONALIZED, comprehensive 90-minute consultation with Dr. Julie or Dr. Ashley are available for a one-time fee of $450.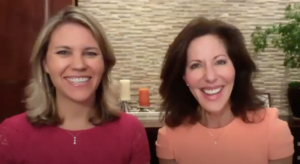 We are REALLY looking forward to personally meeting you!

---
Therapeutic & Nutrition Services: In-Person & Telehealth
To schedule emotional or nutritional services with Dr. Julie, Dr. Ashley or one of our stellar emotional eating specialists, please contact our treatment center, A New Beginning.  We will be happy to discuss your personal needs for treatment and will make treatment recommendations that support you.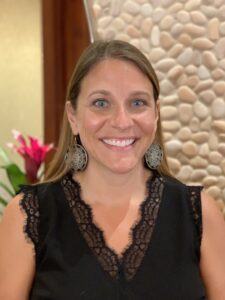 Please contact our friendly Client Care Coordinator, Lauren, who will be happy to assist you:
Phone: (480) 941-4247
Email: [email protected]
Fax: (480) 941-4247
 "The Deeper Work of Intuitive Eating Principle #1" with Dr. Julie & Dr. Ashley