Finding that delicate balance between healthy nutritional intake that is mindful and enjoyable, but not excessively rigid, over-controlled, or causes you to feel resentful or deprived is a difficult, albeit important, task of overall health and the eating disorder recovery process (anorexia, bulimia, emotional eating, binge eating disorder, and/or management of diabetes).
At A New Beginning, we know how hard this nutritional and emotional task can be! We also know that it truly takes the support of a skilled eating disorder and nutritional team to help you successfully achieve the freedom from disordered eating you desire.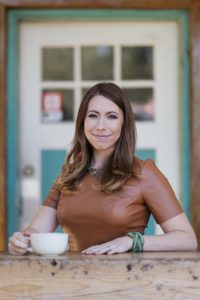 Our exemplary dietitian, Melissa Daniels Bloom, MS, RD brings comprehensive nutritional skill to each and every one of our clients, be it working on recovery from: anorexia, bulimia, emotional eating, binge eating disorder, depression, and/or seeking a greater quality of life through HEALTHY weight management, diabetic care, pre- or post-bariatric surgery, or pre- or post-natal care.
An expert in nutrition and eating disorders, Melissa knows how to lovingly navigate the challenging eating disorder mindset that oftentimes accompanies anorexia, bulimia, and binge eating disorder, and skillfully helps you take back your power from even the most chronic eating disordered behavior.
As part of our comprehensive treatment program, A New Beginning offers a full array of nutrition services directed towards the successful resolution of:
Eating disorders (anorexia, bulimia, emotional eating, binge eating disorder)
Child through adolescent nutrition
Pre- and post- bariatric surgery nutrition
Gut microbiota
Gastrointestinal disorders
Prenatal care
Mindful / Intuitive eating
In addition to a thorough nutrition assessment and nutrition education, Melissa loves utilizing innovative approaches to help each unique client successfully make the healthy lifestyle, eating disorder recovery, and nutritional changes you desire. Some creative approaches Melissa utilizes include:
Grocery shopping excursions
Restaurant experiences
One-on-one meal or snack support
Severe Eating Disorders: Offering a Unique & Specialized Outpatient Alternative
For those who are evaluated to be medically stable, Melissa Daniels Bloom, MS, RD offers a specialized, concentrated treatment approach that gives qualified clients an alternative to higher levels of care, when and if they are unable to admit into inpatient treatment. Given Melissa's expertise in the area of severe malnutrition associated with anorexia and bulimia, Melissa, along with a closely aligned outpatient medical team, offers qualified clients the ability to be closely monitored and supported as they go through the re-feeding process on a closely regulated outpatient basis.
Hope for Nutrition & Behavioral Change!
If you've been discouraged in the past by dietitians who merely told you what to do, as opposed to helping you to do it, then give us a call! Melissa and our team of eating disorder experts are here to help support you and guide you as you find your way out of disordered eating, and into health and well-being! Please call: 480-941-4247
SaveSave