In-Person Therapeutic Services
Attempting to change your food-related behaviors without exploring the Emotional reasons why you continue to overeat, is like trying to stop an engine from overheating, without first looking under the hood." ~ Drs. Julie & Ashley
Psychological Services that End Emotional & Binge Eating (and help you develop a positive relationship with your Self)!
We know that emotional eating and binge eating behavior is oftentimes used as a primary means to cope with uncomfortable feelings, overwhelming stressors and/or difficult issues that you may feel otherwise unequipped to handle.  Food steps in as a means to manage the many difficulties of life.
In other words, for emotional eaters,  food has somehow become an "emotional lifeline" and the thought of letting go of your primary way to comfort yourself, reward yourself, or simply get through the day can feel like an overwhelming, daunting task.
You Are Not Alone:  Help for Emotional Eating
Our team has worked with hundreds of people, just like you.  People who, for decades, have turned to food as an automatic response to difficult emotions, issues, relationships and feelings about yourself that are overwhelming and can feel as if you have no other way to effectively steer your way through life.
Learning how to address and work through your normal feelings and emotions, and looking at the factors that have led you to rely solely on food as a means to emotionally cope, is such an integral part of successfully ending your excessive use of food.
While this may sound super-scary, it doesn't have to be!  Many times, people are simply not taught basic ways of responding to their feelings and emotions in a positive manner early in life and, as you get older, you are still at a loss as to how to effectively connect with, respond to, and support yourself through normal, spontaneous feelings associated with "life."
Help is on the way!  You CAN end Compulsive Overeating.
An integral part of our "The Deeper Work" approach is to gently teach you how to maneuver through the feelings aspect of life, without the need to turn to food to cope.  This is a gradual process and involves progressive skill building in learning what your emotions are and how best to support yourself, your feelings, and your needs in a manner that brings true comfort, happiness, and fulfillment – without the use of food.
Depending on your personal story, this emotional work may take a few different forms. We are here to help guide you as to which manner makes most sense for you, and we offer several different ways to do your "emotional work" depending on your needs.
The important thing to know is that you are not alone.  You are not supposed to know how to do all of this right now on your own.  And, we are here to help you in a compassionate, non-judgmental, and effective way!
Therapeutic services to support your emotional health: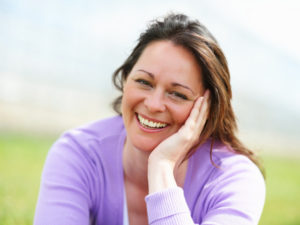 If your personal story calls for emotional work, we strongly encourage you to consider individual therapy; these one-on-one sessions can serve as a supplement to our online educational community Circle of HOPE, and video programs or as a stand-alone service.
We offer an abundance of therapeutic services that are an integral part of your journey toward a better relationship with food, your body and your self! Delivered by our nationally renowned team of eating disorder and weight management specialists through our treatment center, A New Beginning.
All of our services are offered through both in-person and telehealth platforms, to residents of the following states:
Alabama, Arizona, Arkansas, Colorado, Delaware, District of Columbia (Washington D.C.), Georgia, Idaho, Illinois, Indiana, Kansas, Kentucky, Maine, Maryland, Minnesota, Missouri, Nebraska, Nevada, New Hampshire, New Jersey, North Carolina, Ohio, Oklahoma, Pennsylvania, Tennessee, texas, Utah, Virginia, Washington, West Virginia, Wisconsin
Our comprehensive emotional services include:
A.  Individual Therapy, issues may include:
Emotional Eating

Binge Eating

Relationship Issues

Depression

Anxiety

Family-of-Origin Issues

Low Self-Esteem

Negative Body-Image

Shame

Trust Issues

Obsessive Compulsive Disorder

Abuse

Trauma

Eating Disorders
For a complete list of individual therapy services provided by our team at A New Beginning, please click here.
B.  Marital / Couples Therapy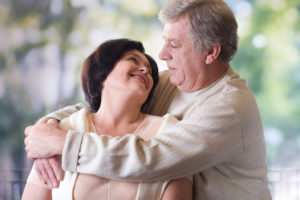 Learning how to communicate effectively and experience healthy emotional intimacy is often an integral part of helping people recover from emotional and binge eating. Several of our emotional and binge eating experts are also well-versed in helping couples develop healthy relationships through the use of marital/couples therapy. We warmly welcome traditional and non-traditional relationships.
C.  Family Therapy
It is oftentimes difficult to become emotionally healthy when you are part of a family system that is not. Therefore, many of our clients find it helpful to engage in family therapy to help create emotional health, both within themselves and throughout their all-important family system.
D.  Eye Movement Desensitization and Reprocessing (EMDR)
An incredible, well-researched therapeutic approach that supports the successful resolution of trauma, abuse, and negative beliefs that can sabotage your emotional eating and binge eating progress, EMDR may be a helpful supplemental therapeutic service.
E.  Dialectical Behavior Therapy (DBT)
DBT is a structured, well-researched therapeutic approach that helps clients to control their unhealthy impulsive behaviors, to be more effective in interpersonal relationships, and/or to increase awareness of emotional triggers and their causes. DBT is a very helpful therapeutic service for those working on issues of emotional overeating and binge eating disorder. We offer a 14-week DBT skills group, as well as individualized DBT skills coaching.
Ready for your individualized psychological support?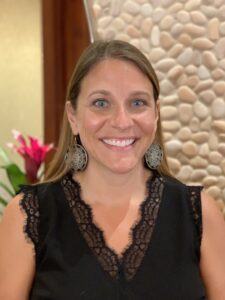 For information on all of our psychological therapy services, please contact our friendly (and informative!) Client Care Coordinator, Lauren. 
Lauren will be happy to explore the many options that are available to you and will help you to schedule your services!  Please call (480) 941-4247 or email [email protected].