Clinical Therapist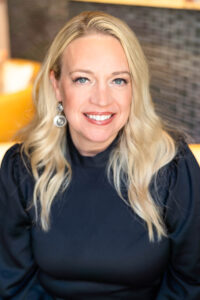 Jennifer Denkers, LPC, is a seasoned clinical therapist who enjoys working with adolescents and adults seeking help for eating disorders, anxiety, depression, trauma/PTSD, and related issues. She believes in empowering clients in a safe, nurturing environment with a collaborative approach that is individualized to meet the needs of the client. Jennifer is accepting and non-judgmental with her clients as she guides them toward building a meaningful life that is in service of their values. She is dedicated to helping her clients heal from the emotional pain they have endured by helping them connect with their emotions in a safe way. She values being able to be a part of this process.
Jennifer utilizes a wide range of evidence-based practices to support her clients to full recovery, including: Cognitive-Behavioral Therapy, EMDR, Dialectical Behavior Therapy (DBT), Acceptance and Commitment Therapy (ACT), and Family-Based Therapy (FBT, sometimes referred to as 'Maudsley').
Jennifer is also specially trained in the treatment of Borderline Personality Disorder, and provides both individual and group DBT services to support people in their healing journey.
Jennifer received her Masters in Professional Counseling from Argosy University and her Bachelors degree from Arizona State University. She is independently licensed with the Arizona Board of Behavioral Health Examiners. Jennifer is a member of the American Counseling Association.